Awesome School Website Template for Free
School Website Templet Overview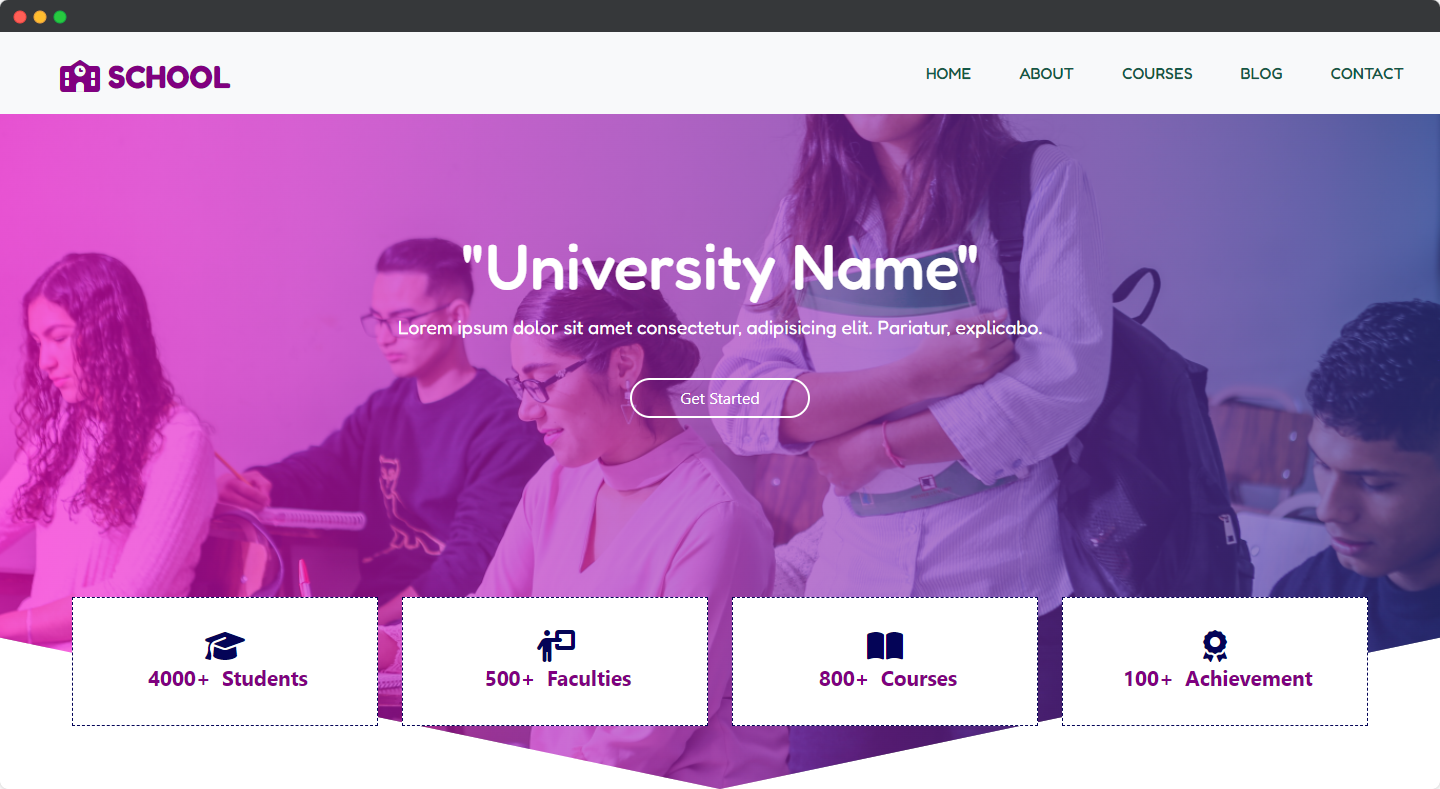 Larch Soft Pvt. Ltd. has crafted a fantastic website template that is tailor-made for schools. With a sleek and modern design, this template is fully responsive, which means it looks great and functions perfectly on any device. Visitors will love the easy-to-use interface and intuitive navigation that makes finding the information they need a breeze.
Fully Responsible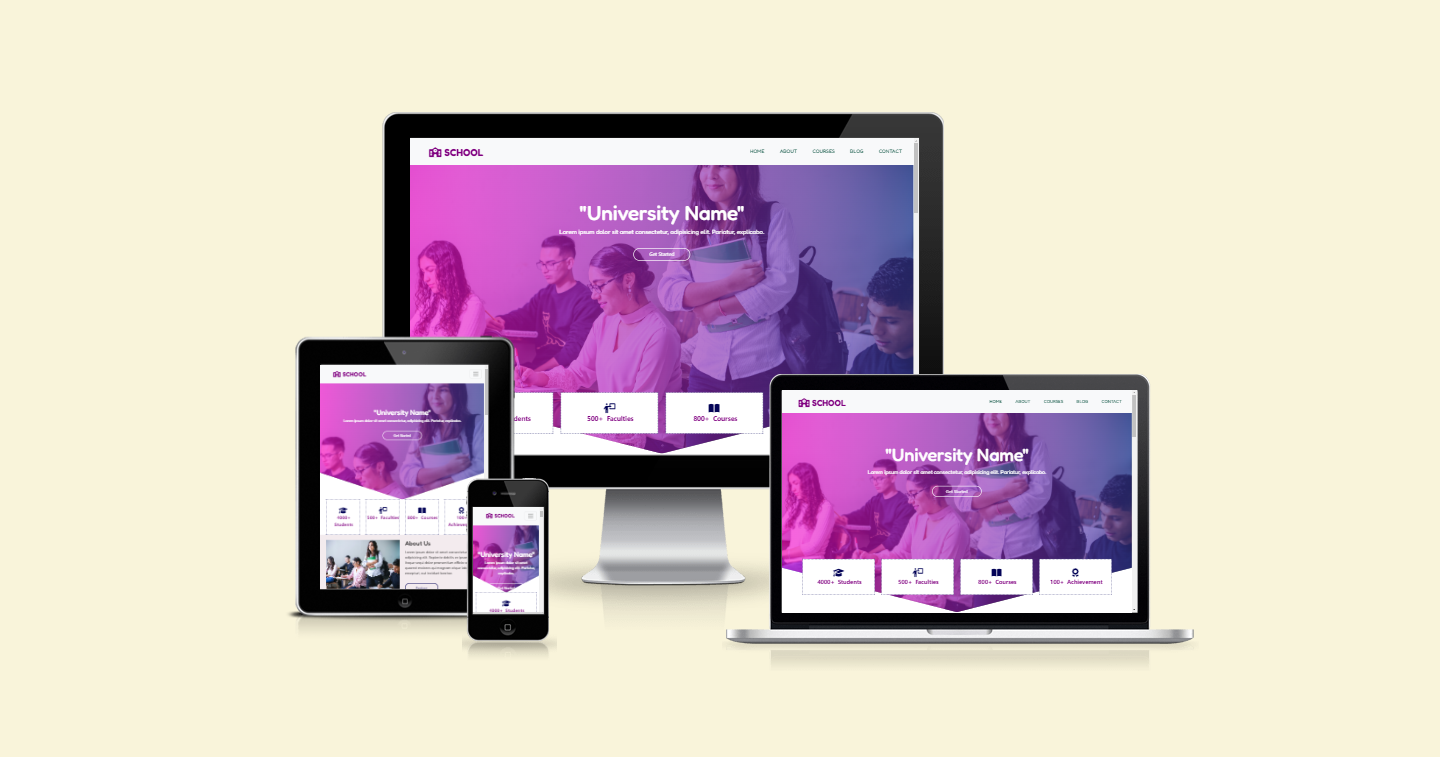 Showcase You School Events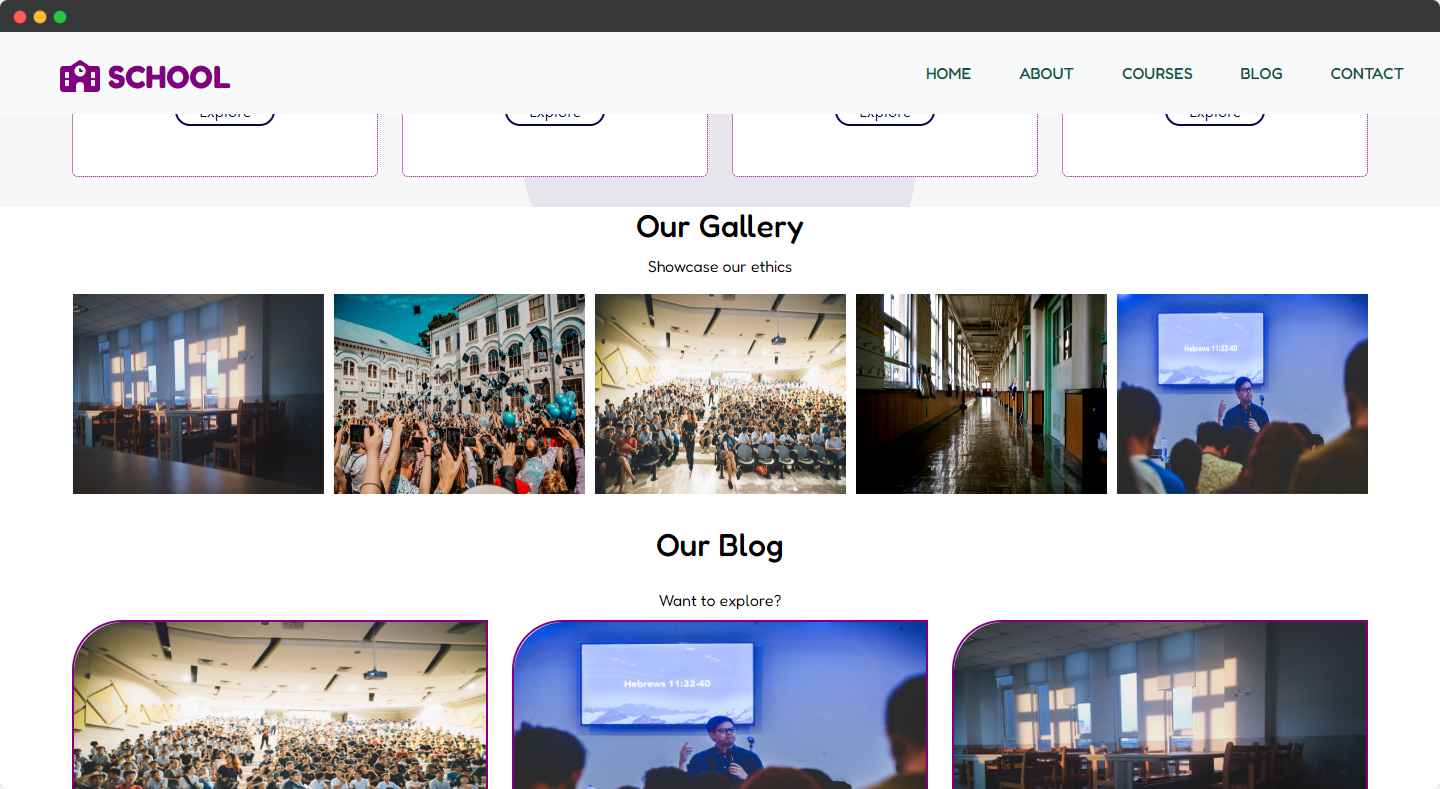 The gallery section is another exciting feature that sets this template apart. You can showcase images of your school's facilities, events, and activities, giving visitors a glimpse into the unique and special aspects of your school.
Modern Design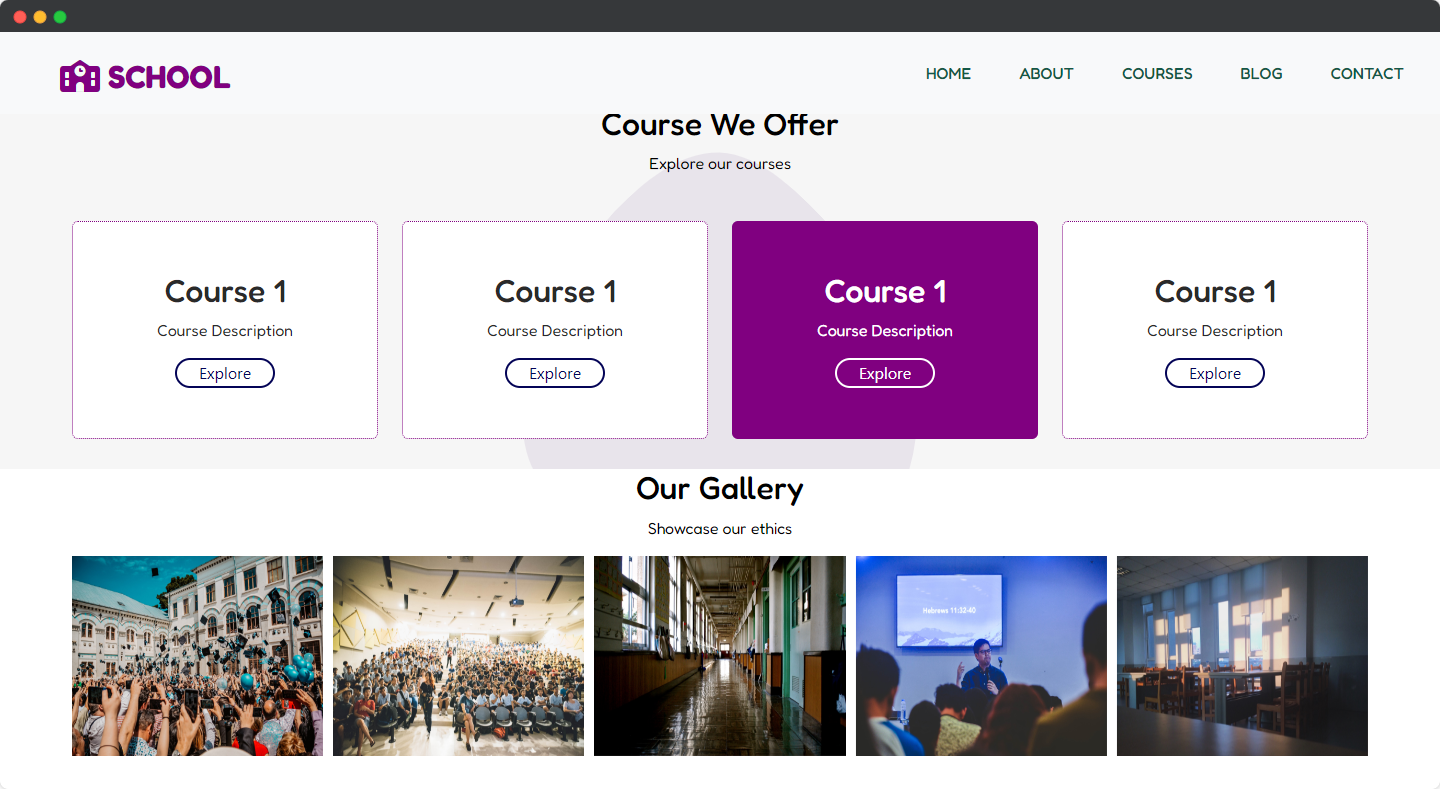 Modern design is an essential aspect of a school website template, as it can help create a positive impression and convey the professionalism of the school. It focuses on creating an intuitive user experience, using clear headings and easily identifiable menus. The use of multimedia elements such as images and videos can help make the website more engaging and capture the attention of visitors. By incorporating modern design trends, schools can create a functional and user-friendly website that reflects their values and strengths.
Blogging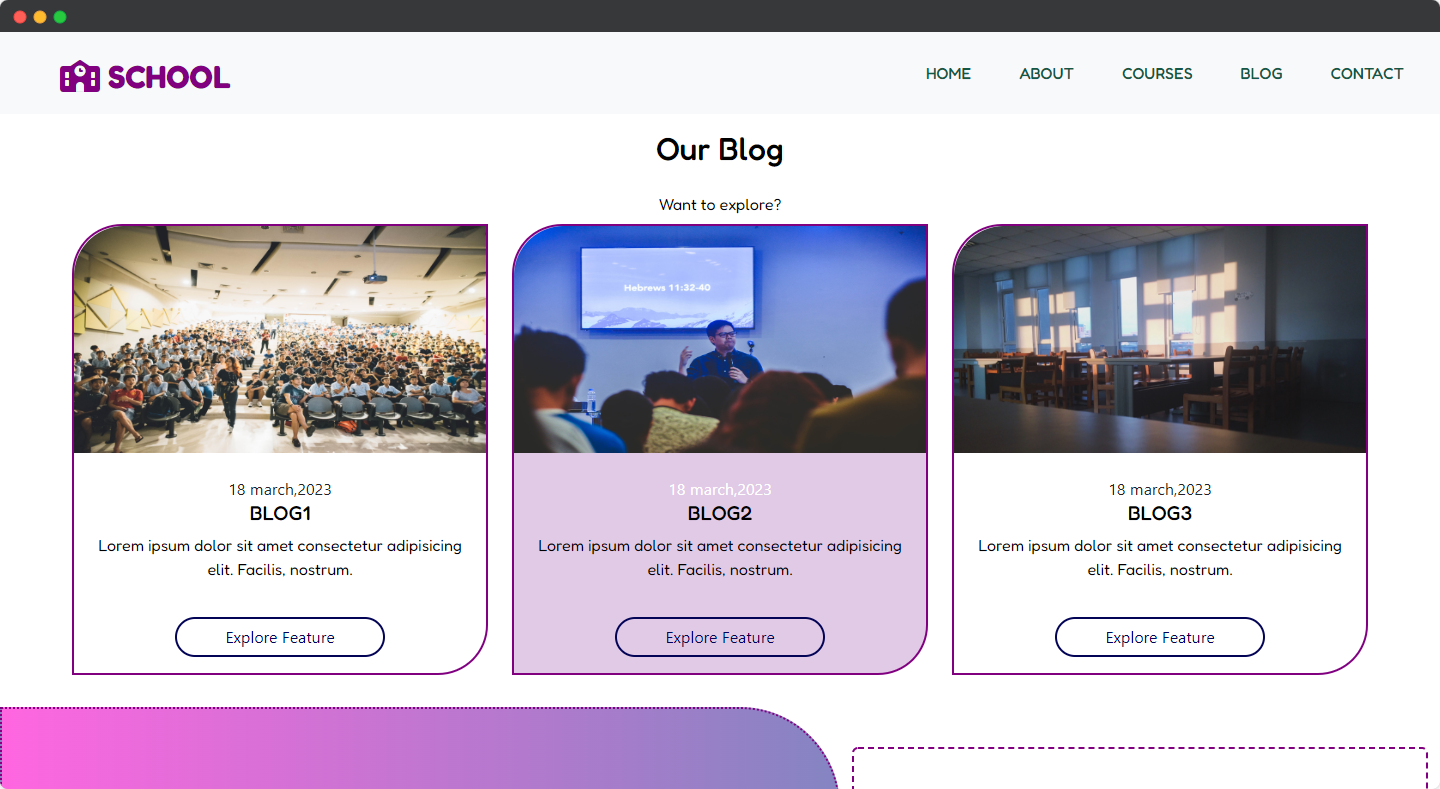 A blogging section on a school website template is an excellent way to keep people informed and engaged. It can help the school to be found more easily online and showcase their expertise in different subjects. Students can also get involved and improve their writing and communication skills by contributing to the blog.
It's Free
This free website template is a fantastic opportunity for schools to showcase their values, mission, and achievements in a professional and visually stunning way. It's a powerful tool that can help your school standout online and attract more students and visitors.
Larch Soft Pvt. Ltd. is delighted to offer this template as a gift to schools looking to create a strong online presence. We believe that every school should have the opportunity to represent themselves in the best possible light, and this template is our way of helping schools achieve that goal.