School HTML Template Free
School Website Templet Overview
Introducing our latest website template designed specifically for schools, created by Larch Soft Pvt. Ltd. Our template is fully responsive, ensuring that it can be accessed seamlessly from any device or screen size. With a clean and intuitive layout, it is easy to navigate, making it effortless for both students and parents to find the information they need.
Fully Responsible across all The Devices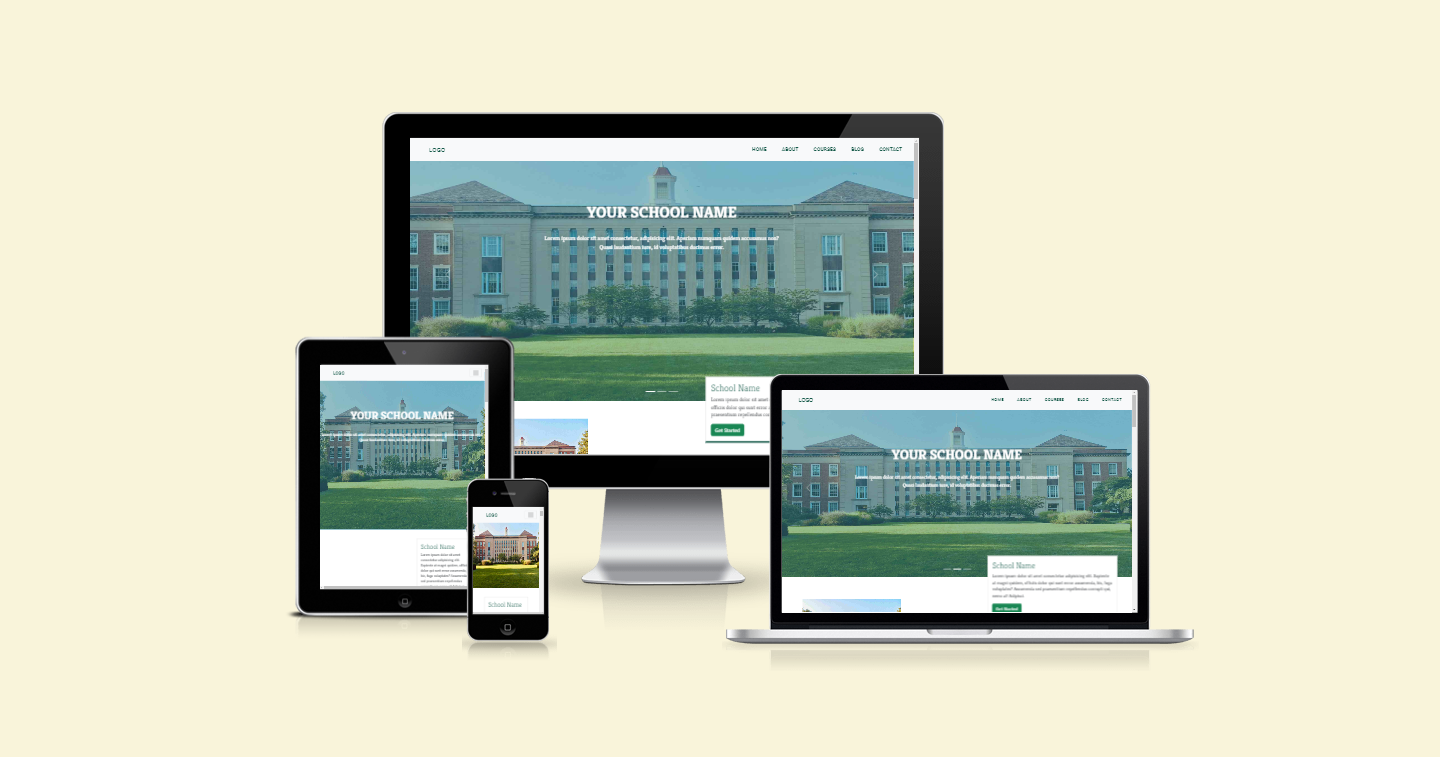 Easy To Contact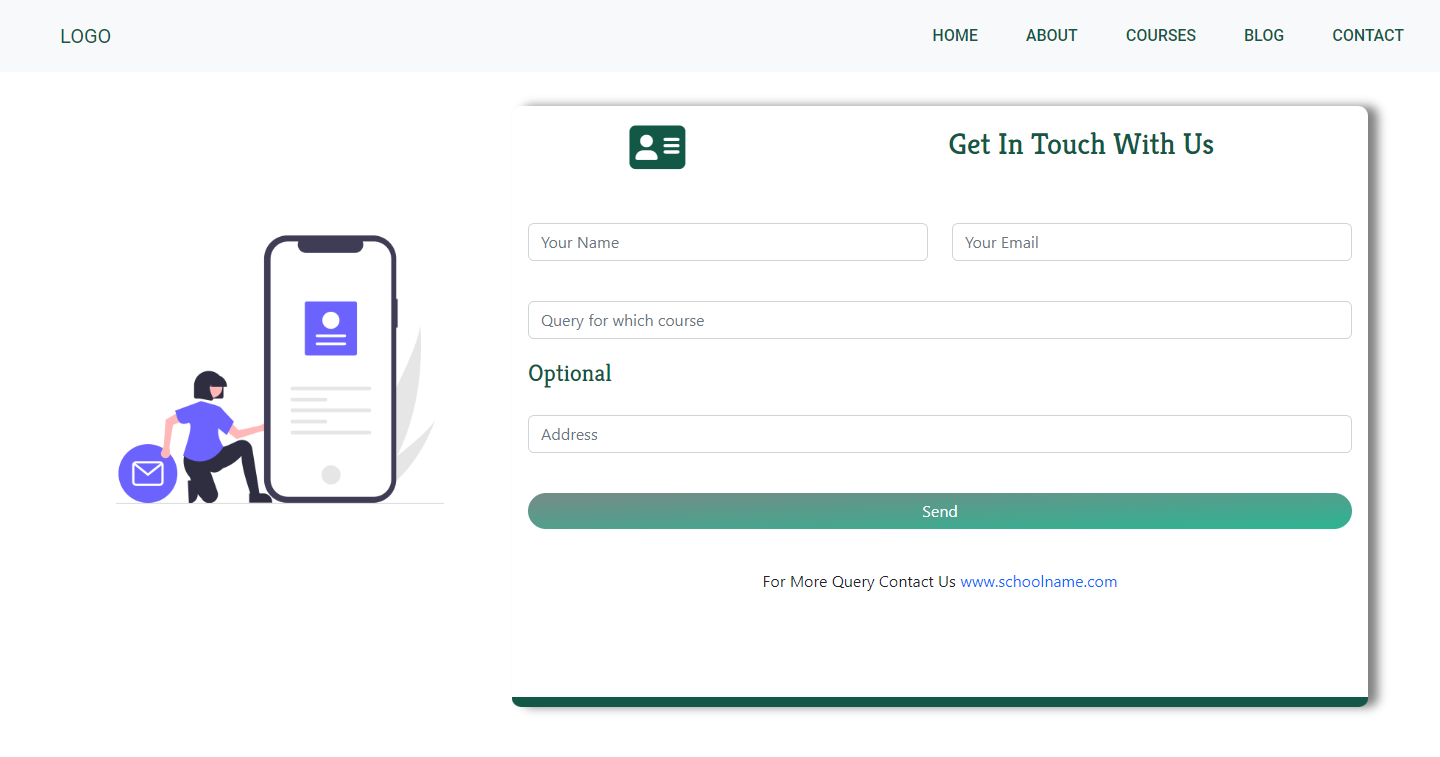 We understand that communication is key, which is why we have included a contact form for easy correspondence. Our gallery section showcases the school's activities and events, giving visitors a glimpse into the school's culture.
Smooth And Fluid Animation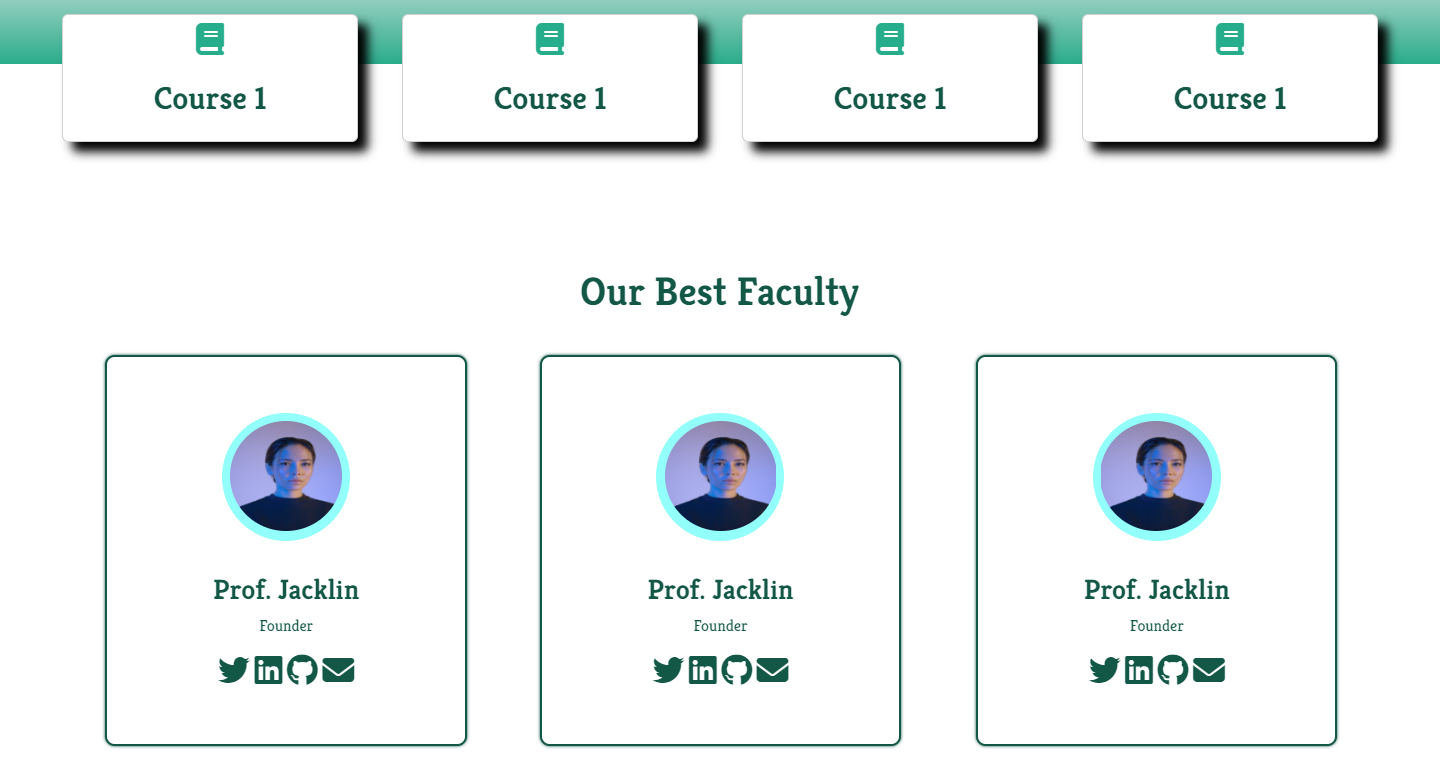 Smooth and fluid animation on your website or app can make it more engaging and visually appealing for your audience. It helps to create a seamless experience that enhances the user's overall satisfaction with your product. By incorporating smooth animations, you can elevate your brand's aesthetic and improve the user experience, ultimately leading to more conversions and customer loyalty.
It's Free
This free website template is a fantastic opportunity for schools to showcase their values, mission, and achievements in a professional and visually stunning way. It's a powerful tool that can help your school standout online and attract more students and visitors.
Larch Soft Pvt. Ltd. is delighted to offer this template as a gift to schools looking to create a strong online presence. We believe that every school should have the opportunity to represent themselves in the best possible light, and this template is our way of helping schools achieve that goal.